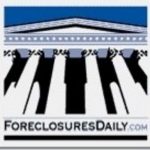 What is Lis Pendens in Real Estate?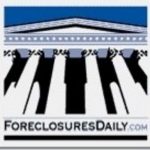 Foreclosures
Several factors may cause a Lis pendens to notice to go up against a property, but foreclosure remains one of the most important. As an SOP, the banks start foreclosure procedures once someone defaults on a payment for three months, which can result in the implementation of a notice of pendency. Once the bank has sorted out the various formalities involved with the loans and proceedings, a release of Lis pendens takes place, and once this is done, you can go ahead with the purchase, and as a real estate investor, this is something that you must keep an eye out for. If you ignore such red flags, you may have to pay for something you aren't responsible for.
Unpaid HOA fees.
Some several gated societies and communities may be charging a certain fee to ensure the upkeep of the properties. Additionally, these costs can be pretty hefty, and many owners leave the unpaid fees as it is, which may cause a notice to be served to them. As an investor, you must keep an eye out for outstanding prices, and if you find such a notice against the property, you must dig deeper to analyze the depth of the situation. If you find the costs too high, please feel free to walk away, but if the current owner is ready to come to a settlement, you can proceed with securing such a property. Likewise, such fees can come as a bolt out of the blue if you want to buy a lis pendens house without digging more profound, which would eat into your margins.
Divorce settlements
The proceedings regarding real estate settlements during divorces can become particularly depressing and messy. As real estate investors,  property under Lis pendens. It can open the door to a deal. In contrast, a divorce settlement is being carried out. If you ignore the red flags, you may be forced to cough up compensations and fines. Nevertheless, most cases are unjustified as they aren't something you might be responsible for.
FAQ
A Lis pendens real estate can be compared to a red flag. One that has been designed to warn potential buyers and investors regarding the complicated ownership situation of the house. In general real estate, investors may have to deal with fines and turbulence later on, so you should watch out for them.
How do I find Lis pendens on my property?
If you are eyeing a particular property, you should thoroughly research the various legalities and conditions. One of the essential aspects to check for is Lis pendens or red flags. A title search can help you check whether there are any outstanding litigations if a release of Lis pendens has been carried out.
What Is the Purpose of Lis Pendens?
Not to mention, the real estate industry is characterized by brutal competition across sectors. Against such a backdrop, Lis Penden's real estate can make the buying and selling process much more complex. The entire settlement is executed; touching such property makes little sense. Once the payment has been met, a release is initiated on such houses and properties.
Can you sell a property with a Lis pendens?
Legally speaking, you can sell a property with Lis Pendens, but it isn't advisable. For starters, there are a large number of issues that may be addressed when selling. If you want to keep out of legal problems in the future, a property with a notice of pendency must be filed as it is as long as the issues don't get resolved.
Who uses our products
Fix and Flip investors.
Brokers and Agents listing source
Attorneys growing their practices
Many more ………….
Final take:
 Lis pendens real estate acts as a red flag that warns potential buyers and investors from buying a house or property facing problems regarding the title and ownership. At Foreclosuresdaily, we help you zero in on some of the best property deals there are, and as real estate investors and developers, you wouldn't want to miss out on them.