Probate Estate
What Is The Definition Of Probate Estate?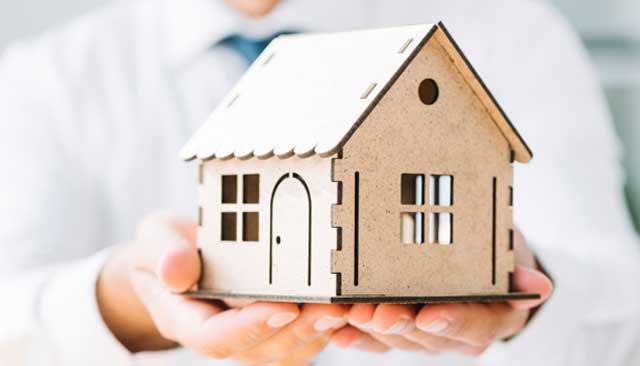 Making money in investment real estate isn't always easy, but your chances of making money go way up when you choose the right homes. One way to make great money and learn how to invest is to invest in probate estates. Probate estates happen when a person dies and the home goes to the closest relative. The relative is then going to be tasked with cleaning out the house and trying to get rid of all the things that your loved ones have left behind. The executor of the estate is also going to have to sell the house and this can be a ton of work.
Many people inherit houses that need lots of work and they are overwhelmed and don't know what to do. They might not want to put the money into fixing the house up and they are likely to just want to get rid of the house as quickly as possible once they are over the emotional shock of the loss of their loved one. They are more motivated to get rid of the property quickly because it makes them feel sadder having the property sitting around.
This gives you a great opportunity to get in and buy the property for a bargain price. You can then sell the property after you fix it up. You might even decide to tear the home down and build a new home on the land. There are lots of ways you can make money on probate estates. Probate estates have the advantage because the seller is usually motivated and they just want to get out from under the property. They are ready to sell the property and when the property needs work you can get it for a better price.
Finding Homes – A Challenging Aspect
One of the more challenging aspects of dealing with probate estates is actually finding the homes. You are going to need to look for newspaper announcements or check court records to find information about probate properties. You can also pay a fee to get a list of probate properties in your area. Someone else will have done all the legwork and you are basically paying for their research. This is a good idea and it can save you time and money since you won't be trying to find all of this information yourself.
Probate Properties – A Good Investment
Probate properties can be great deals and you can often fix them up and resell them for a great price. You can do the renovation work yourself or even just clean up the property and sell it to another investor who is going to do the hard work of renovating the entire thing. If you can get your hands on a probate estate you can often do very well and these properties can help you build wealth and you are going to learn more about the real estate industry.
Probate estates are so much easier to sell and they are going to help you earn a healthy profit when you start working with them. Just make sure you have a good list of properties and that you know where all the best properties are before you start reaching out to potential sellers. You can start by sending them letters and then you can make calls to reach out to your potential sellers.
How To Start?
If you don't know where to get started when you are starting a real estate investing business, you can always get started with probate properties and build up your business that way. It is much easier to get started when you are working with a motivated seller and the owners of probate properties are nothing if motivated. You can find some of the best deals with these properties and you won't have such a hard time trying to get people to sell them since they are going to want to sell them in the first place.
Make sure you wait a while before you start your marketing campaign because the sellers are going to need time to grieve for their loss. Then you can gently try to find out if anyone is going to be interested in selling or not. These deals can be easy to make and you can often find just what you are looking for when you start working with probate properties.
Real estate investing a great way to make money and it is easy to find ways to make money once you start spending time on working with buyers and finding properties that you can make a profit on. There are plenty of profitable homes that you can choose and there is lots of money to be made in the real estate business. Buying probate estates is a great place to start building up your empire so you can enjoy huge profits and make lots of money.