Distressed Property Leads – One of the Best Ways To Buy Properties at Lower Prices.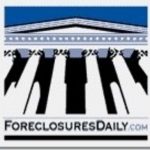 Distressed Homeowners Leads
Today's successful real estate investors must be more aggressive in their search for distressed owners leads.  You have arrived at the #1 destination for real estate leads. Our leads will get you first at the door.
Most important is homeowners are prime targets for real estate investors looking to buy or refinance distressed properties. Distressed real estate is hidden and hard to track because of life-changing events. Our unique process allows us to identify them.
Distressed homeowners – Real Estate's Silver Lining
Distress sale is associated with the sale of any asset that happens urgently. The urgency to sell arises because of a lack of fund situation. This type of sale can happen in case of
Rising debts and/or mortgage payments
Divorce
Probate properties
Delinquent tax situations
Bankruptcy or foreclosures
Relocation
Distressed homeowners are one of the most revenue-generating segments for the real estate buyer or investor. This is because of two main reasons –
It is cheap - The homeowner needs the money so badly that he is ready to sell at a value that is way less than the property's market value.
It is fast - The urgency of the situation will almost force the homeowner to sell off immediately, thus making the process quick.
A one-stop source for verified distressed property owner leads.
It has been more than a decade that we have been creating databases on distressed property leads. Distressed property owners generated by us are all-encompassing qualified distressed homeowners leads. Most importantly, you gain access to motivated sellers of real estate nationwide. Motivated sellers are desperately looking out to sell off their properties at wholesale prices. Some motivated sellers are in financial distress.
We prepare our distressed property owners to list from trusted channels like the tax assessor's website, the probate court office, and many other validated sources. It saves your precious time, energy, and money to look for reliable resources, qualify them and then focus on converting them. In short, we will provide you only the real-time leads and it will be worth every penny you spend. So, just get in touch with us and let us help you find your dream property.
Unique marketing
Customers receive our marketing toolbox. The toolbox includes the marketing tools needed.  Marketing probate real estate leads include using a 4 to 6-step mailing campaign over the next 6 months. Being first at the door and being consistent with marketing is very crucial when you are investing. Given, "The early bird gets the worm" and "The squeaky wheel gets the grease" are the key to success. Using unique marketing techniques will also help ensure that your mail gets opened. Unique Marketing techniques include different sized envelopes, colored letters, handwritten letters, special markings. In addition, statements on the back of the envelopes can also help. Postcards are the latest effective method.
Coupled with other techniques including, boots on the ground. Nothing beats knocking on doors. Employing all means necessary and taking a prisoner's approach is what makes it happen! What works for you depends, on the demographics of location and other factors, including personal preferences.
In a state or city near you
Another key point is real estate networking.  A point often overlooked is real estate meetups and clubs. There are plenty of resources for new and seasoned investors. Were approved vendors nationwide. Meet our staff at an event near you. Arizona, California, Colorado, Florida, Georgia, Indiana, Maryland, Massachusetts, Michigan, Minnesota, New Hampshire, Nevada, New Jersey, New York, North Carolina, Ohio, Pennsylvania, South Carolina, Texas, Virginia, Washington, Wisconsin.......Calendar of events here
Well-Versed Team
Decades of experience in the real estate industry. In particular, our highly skilled professionals are committed to providing unparalleled personalized services of high quality to all our clients. In other words, we make sure that our investors find motivated real estate sellers.
Who are we?
Since 2004, we have been supplying the industry's hottest off-market real estate leads, which only consists of Probate, Pre-probate, Inheritance, Divorce, Eviction, Code enforcement, and more. Raw data is crossed referenced and delivered to you in one day in most states. Were recognized for the fastest turnaround time in the industry. We get you first on the scene at warp speed. Equally important is gaining the competitive advantage of getting you to the deal first with actual equity from motivated sellers. Us doing the research will save you time, so you can focus on revenue-generating activities such as wholesaling, rehabbing, and flipping properties. Finding you a distressed property with the best real estate deal is our mission. Furthermore, we gauge our success as a company by the success of our clients.
The last thing you want is to market to people with old data. We've heard horror stories of wasting time and money, only to find out the real-estate sold months ago. Don't let it happen to you. So, reach out to us and lay hands on genuine and real-time real estate information.