Map Unavailable
Date/Time
Date(s) - 01/15/2020
6:00 pm - 7:30 pm
Location
ForclosuresDaily Webinar Location
Categories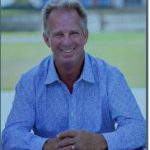 Hunter Paschall is a successful entrepreneur, real estate investor, mentor and educator that specializes in all aspects of Real Estate. He is the Founding Partner of multiple Real Estate, Investment and Funding Companies. Over the years Hunter and his wife Debbie have built their own real estate empire with many properties. Hunter's vast knowledge of the industry has enabled him to grow his real estate business throughout the fall of the market when many others were closing their doors. He has bought and sold thousands of properties through which he experienced and "overcame" every pitfall you can imagine.
Hunter made his first leap into the real estate industry back in the 1980's. He knew immediately he had found his calling. He met Ron LeGrand, Robyn Thompson and Lou "Yeah Baby" Brown in late 1990. From those introductions, he went on to speak for all those and many other Investor Groups up through today. How to Control, Negotiate and sell upside down houses.
Hunter and his team of experts have been helping homeowners across the nation one Short Sale at a time. Totaling over 3500 deals closed to date. Most of the deals are ones he has worked with students acquiring knowledge and skills about the Industry and how to Partner and Cash huge checks.
During the 25 years that Hunter has been in the Real Estate industry, he has shared the stage with some of the most prominent people in the business. They include, Ron LeGrand, Frank McKinney, Marshall Sylver, Michael Gerber, Jeff Kaller, JT Foxx and Robert Van Winkle "Vanilla Ice". He has been interviewed by local television and radio stations asking him about the foreclosure market and has appeared on the Montel Williams show, speaking on how he made his first million in real estate, going from mechanic to millionaire.
Hunter recently co-authored a book called, The Ultimate Real Estate Survival Guide and was recognized in Los Angeles, California for being on The Best Seller's list.
Hunter has compiled a team of negotiators and an excellent office staff, all with substantial real estate experience. He presents a fascinating blend of wisdom and up to date programs that outline what you must do to reach your highest levels of success. In his real estate investing career, he has personally negotiated thousands of short sale deals with his students. The last three years of teaching he has trained countless people in live seminars on how to do Short Sales suc-cessfully, make money and get through all the pitfalls/obstacles that you can imagine. So, keep your eyes open for your next Deal. It could be sitting beside you and you don't even know it.
Mark your Calendar January 15, 2019 at 6pm EST
Space is limited to 500 attendees