Map Unavailable
Date/Time
Date(s) - 05/08/2020
12:00 pm - 1:30 pm
Location
webinar
Categories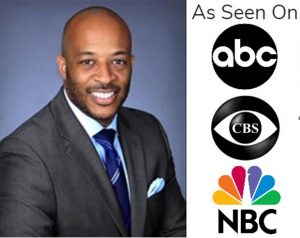 Kevin Sayles has been a leader all of his life! As a high school student, he was a scholar athlete and captain of his football team. Kevin was awarded the Order of Merit Scholarship. While attending the University of La Verne as an undergraduate, he was voted President of the University's Fraternity and Sorority Council, and Captain of the football team. Kevin graduated with a Bachelor of Science degree and earned Magna Cum Laude. His finest undergraduate achievement was being inducted into the exclusive Who's Who Among Students in American Universities and Colleges. Kevin obtained an MBA from the University of Redlands.
In 1993, Kevin began his business career in banking. He worked for the nation's leading savings and loan institutions. At 24 years old, he became the youngest bank manager in the nation for one of these institutions. His managerial efforts and success led him to a promotion at the largest savings and loan institution in the nation. As the national Training Department Manager, Kevin was in charge of training, and creating training manuals and materials for all retail branches nationwide. While in banking, he also got his introduction into the real estate industry and probate related matters. There he received extensive training in appraisals, sales, lending, banking back office, escrow, title, retail and commercial banking.
Today, Kevin is a probate specialist. He has worked on over 15,000 real estate transactions as a title account executive. in addition to countless probate transactions including, probate sales, trust sales, conservatorships, heir buyouts, refinances, and more. He also possesses a well-established background and years of experience in commercial real estate transactions. Kevin regularly speaks to real estate audiences, leading probate and real estate courses in southern California. In his "no fluff" book, Probate Real Estate Sales 101, Kevin has poured his 20+ years of work experiences into training others on how to carve out a share of the probate real estate sales niche.
Come join Foreclosures Daily and Kevin Sayles for our Webinar. Kevin will discuss the Probate Process and Training.
May 8,2020 at 12 pm EST / 9 am PST