Map Unavailable
Date/Time
Date(s) - 11/06/2019
8:00 pm - 9:30 pm
Location
ForclosuresDaily Webinar Location
Categories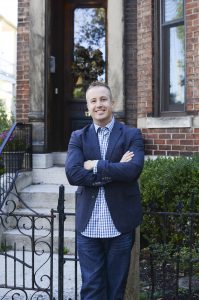 Steven Howell is an accomplished entrepreneur and real estate investor who currently mentors clients nationwide in the art of real estate investing, specifically how to wholesale real estate. And better yet, how to do it the right way without all the fluff. It's a vital skill in this and any market to learn the art of acquiring deeply discounted real estate.
Not only is Steven a master at creating cutting edge, very personal and effective training. Steven believes strongly in building a lean business. Furthermore good stewardship and stresses having the right mindset and inner game in order to be a well rounded entrepreneur. With this in mind, it is Steven's belief that if he can share with you a valuable insight, shorten your learning curve, and ultimately help you to get results in your business faster than you could on your own….MISSION ACCOMPLISHED!
Steven's Mercifully Brief Bit of Fun Facts:
Steven is known as one of the most effective people in the real estate industry at taking people by the hand and teaching them the skills of acquiring deeply discounted real estate
Hunter recently co-authored a book called, The Ultimate Real Estate Survival Guide.  Recognized in Los Angeles, California for being on The Best Seller's list.
Mark your Calendar November 6, 2019 at 8pm EST
Space is limited to 500 attendees