Map Unavailable
Date/Time
Date(s) - 10/02/2019
6:00 pm - 7:00 pm
Location
ForeclosuresDaily Webinar Location of choice
Categories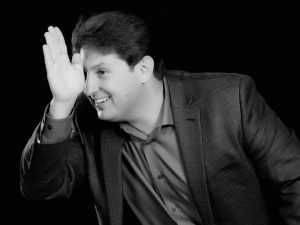 As the founder of Wholesaling, Inc., Tom Krol shares his insights and expertise in the field of real estate wholesaling with aspiring wholesalers. He established the business by first selling his belongings to provide a funding source for an effective marketing campaign.
Mr. Krol closed his first deal as a result of those efforts has built a thriving Real Estate Wholesaling business. Tom Krol has distinguished himself as an in-demand speaker, author, and coach, as well as the creator of the Wholesaling Inc Podcast, which centers on next level tips, tactics and strategies for aspiring wholesale investors. He has appeared as a guest on more than 10 major real estate podcasts, including Bigger Pockets, Real Estate Investment Mastery (with Joe McCall and Alex Joungblood) and Trevor Mauch's Investor Carrot Podcast.
In gaining such explosive success in the Real Estate Wholesaling arena so quickly, Tom took his expertise and desire to help others and created the Wholesaling Inc coaching program.
The Wholesaling Inc coaching program has created a tremendous amount of successful Real Estate Wholesaling investors. Many of Tom's students have generated tens (and some even hundreds) of thousands of dollars in income. The reason why Tom's program has helped so many people find success in Real Estate Wholesaling is his "Instruction over education" approach.
This solves the "information overload" problem that so many aspiring Real Estate investors face. By handing people a step by step "roadmap" to follow (and giving people specific instructions to follow on a daily basis), his program takes all the guesswork out of the equation and is considered one of the best training programs in the Real Estate industry.
Tom will cover
     What are the most effective lists to find motivated sellers right now
     Exactly how to close a motivated seller
     The secret, free list of motivated sellers worth
     Millions everyone is ignoring
     The exact script to use when cold calling
     How to get the biggest deal and slay the "competition"
     Shorten the sales cycle and do more deals
     How to build a wholesaling business instead of a wholesaling job
Tom Krol webinar
Space is limited to 500 attendees