Explore Our Services
One-stop solution for all real estate data, we are dedicated to bringing information on available foreclosed homes nationwide. Our skilled and well-informed team can introduce fresh leads so that you get the first scope to connect with potential sellers.
We understand the psychology of sellers and motivate them to sell properties on their own time. Foreclosed homes nationwide are usually the ones that are cheaper than other real estate properties and so are highly in demand among real estate investors who plan for house flipping or reselling. We bring motivated sellers and the best deals for your business and investment.
Pre-probate property data have the name and address of the property owner with a death record. Through solid and well-laid real estate networking, we delve deeper into verifying property leads to bringing the most authentic tips.
If government statistics are to be believed, more than 1 million couples divorce yearly, which gives rise to settling estates as part of the procedures. Although it's an unfortunate event, it does bring incredible opportunities for investors and real estate enthusiasts. We have a collection of such properties pending as part of divorce settlements.
Probate Sale sells the property of a deceased who failed to leave behind a property will. With our real estate network, we find properties listed for probate sale and have enormous opportunities for investors.
Foreclosures are auction listings for properties brought with borrowed money. When the owner fails to repay the loan, the lender can sell the property and recover the loan amount. ForeclosureDaily brings information on foreclosed homes for you.
We are also equipped with the leads of distressed homeowners motivated to sell their properties at a lower value than the market price. You can get tips on distressed homeowners by visiting Foreclosure Daily.
In real-estate terms, absentee owners legally own a particular property but do not actively manage it daily. We at ForeclosuresDaily track such absentee owners and motivated sellers so that you can get the best real-estate leads on the market. These properties can be purchased for a bargain and flipped for an excellent profit.
How To Find And Buy Foreclosed Homes nationwide?
Real estate buying and selling include a significant transaction of wealth. And so, one must be concerned and selective of the nature of real estate investment. If you are interested in foreclosed homes in Tampa, FL, Foreclosures Daily brings you exclusive data for foreclosure homes.

Although many sources can be used to trace foreclosure homes, it is a tiresome, inconvenient process that takes up much of your time. Foreclosures Daily values your time and is responsible for bringing fully verified and accurate real estate data.

For your real estate journey, visit our website for foreclosed homes.
Whether you are looking for foreclosures or probate houses, we are your one-stop solution for real estate leads for off-market properties. With years of experience and a solid team, we have refined off-market opportunities for investors. We are an online space that brings you the best off-market real estate leads—industry leaders of off-the-retail grid real estate data—connecting motivated sellers of real estate to investors
Since 2004.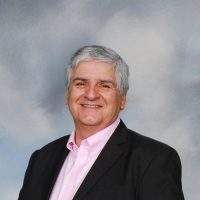 Nicolas Chacon
Western USA Territory Manager
Nick@ForeclosuresDaily.com
Phone: 813-563-0005 ext. 7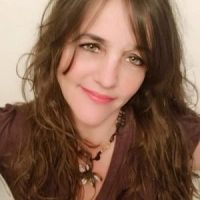 Tangie Cousins
Senior Accounts Manager
Tangie@ForeclosuresDaily.com
1-813-563-0005 ext 2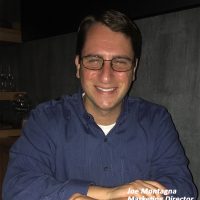 Joe Montagna
Marketing Director
Joe@ForeclosuresDaily.com
1-813-563-0005 ext 4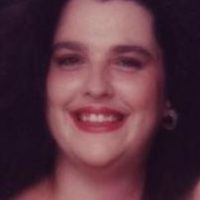 Angela Hernandez
Accounts Manager
Angela@ForeclosuresDaily.com
1-813-563-0005 ext 3
How Can We Help You With Foreclosures?
Foreclosures Daily is dedicated to bringing you the best leads to help you make a fortune from real estate investment. Authenticated foreclosed homes in Florida help uncover market inefficiencies and utilize them for business benefits. With us, you can get several benefits and save significant time and money searching for properties.
ForeclosuresDaily.com brings you the leads of homes for sale at low prices in Florida, thus saving you precious time on the research work. Off-market real estate brings you leads from across Florida that will keep you from spending hours on research or in the courthouse looking for leads. Joining with us can help you increase your ROI or return on interest as we bring only authenticated tips so that you save money on old or nonreciprocal leads. We have the most vital source for off-market leads and, thus, are your best source for foreclosure leads.
By signing up with us, you can access our data inventory, which has massive property leads, so you are well-prepared. With our years of experience and a strong and well-placed network, we can get the best source of real estate leads. Join us for better opportunities in the real estate industry. get your real estate leads from a trusted provider and significant business growth.