Stephen Cantor is originally from Massachusetts, and resides in Florida.
Honorable discharged veteran and a graduate from the University of
State of New York. I'm thankful for a successful career, and to share my
success with so many. Love to travel and spend as much time as
possible near the water.
Stephen Cantor, CEO
Stephen@ForeclosuresDaily.com
1-813-563-0005 ext 5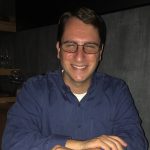 Joe Montagna is the Marketing Director for Foreclosures Daily.  Worked in
the Finance and Property Management industry for 20 years. Joe enjoys
helping other investors. Joe is a advocate for breast cancer survivors. Joe
enjoys spending time with his loving wife  and their dog Doogie. 
Joe Montagna, Marketing Director
Joe@ForeclosuresDaily.com
1-813-563-0005 ext 4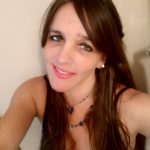 I have been working for ForeclosuresDaily since 2004.  I have surrounded
myself with entrepreneurs and highly successful business professionals over the
years, and love my clients. My passion is fishing, firearms, the outdoors and
spending time with my family.

Tangie Cousins, Senior Accounts Manager
Tangie@ForeclosuresDaily.com
1-813-563-0005 ext 2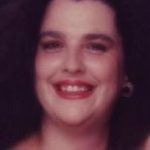 Investor and Realtor Support Associate with Foreclosures Daily since 2007.  I enjoy
helping my clients achieve and maintain their goals as Successful Real Estate
Professionals. Proud Mother of 4 Amazing Children. Born and Raised in Florida,
I enjoy Gardening, Fishing, Boating, and spending time with my kids. I believe the
world is full of Endless Possibilities; you just have to believe and you will achieve!
Angela Hernandez, Accounts Manager
Angela@ForeclosuresDaily.com
1-813-563-0005 ext 3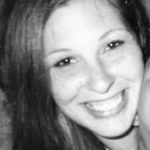 I am the mother of two wonderful children and wife to an amazing husband!
I have extensive customer service experience and am highly motivated to help my
clients reach their goals. I get a great amount of satisfaction from others achieving financial success!
 Jennifer Ortiz, Accounts Manager
Jennifer@ForeclosuresDaily.comPhone:
813-563-0005 ext. 6

Born and raised in "East LA"! California State University, Los Angeles
I understand the challenges in today's competitive real estate market. My
career in real estate and the ability to help others gives me great satisfaction.
Nicolas Chacon
California Investor Liaison
Nick@ForeclosuresDaily.com
Phone: 813-563-0005 ext. 7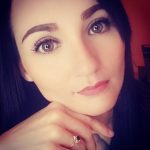 Proud mother of 5 amazing kiddos that keep me on the move. My extensive
background affords me great satisfaction assisting my clients achieve financial
independence. I enjoy spending time with family, experiencing the Arts,
and Super-Cross Dirt Bike riding.
Courtney Hicks, Accounts Manager
Courtney@ForeclosuresDaily.com
1-813-563-0005 ext 15
Contact us for information on employee's not listed