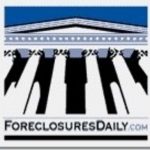 Distressed property homeowners lead.
Today's booming real estate investors must be more aggressive in searching for the leads of distressed owners. We will get you first at the door. You can sign up for distressed property leads near you.
Most importantly, homeowners are prime targets for investors looking to buy or refinance distressed properties. Distressed real estate is hidden and hard to track because of life-changing events. Our unique process allows us to identify them.
Distressed property for sale – Real Estate's Silver Lining
Distress Property sale is any asset that happens urgently. The urgency to sell arises because of a lack of funds situation. This type of sale can occur in the case of
Rising debts and payments
Divorce
Probate
Delinquent tax situations
Bankruptcy or foreclosures
Relocation
Distressed homeowners are one of the most revenue-generating segments for the real estate buyer or investor for two main reasons –
It is cheap - The homeowner needs the money so badly that he is ready to sell at a value that is way less than the market value.
It is fast - The situation's urgency will almost force the owner to sell off immediately, thus making the process quick.
A one-stop source for verified distressed property owner leads.
Together with creating databases on distressed property leads for over a decade. Most importantly, you gain access to sellers of real estate nationwide. Motivated sellers are desperately looking to sell off their properties at lower prices. Sellers are in financial distress.
We prepare our distressed property owners to list from trusted channels like the tax assessor's website, the probate court office, and many other validated sources. Save your precious time and energy. In short, we will provide you only real-time leads worth every penny you spend. Could you contact us and help us find your dream property?
Unique marketing
Customers receive our marketing toolbox needed. Marketing probate real estate leads include using a 4 to 6-step mailing campaign over six months. Being first at the door is crucial. Given that "The early bird gets the worm" and "The squeaky wheel gets the grease" are the key to success. Using unique techniques will also help ensure that your mail gets opened. Special Marketing techniques include colored letters and envelopes. In addition, statements on the back of the envelopes can also help. Postcards are the latest effective method.
Techniques include boots on the ground. Nothing beats knocking on doors. What works for you depends on location and other factors.
Networking near you
Investors and others in the real estate profession attend meetups and clubs—an excellent resource for networking for new and seasoned investors. Meet our staff and customers at an event nationwide.  Approved vendors National Real Estate Investors Association. REIA event near you.
Well-Versed Team
With decades of experience in the real estate industry,  our highly skilled professionals are committed to services of high quality to all our clients. In other words, we help you find real estate sellers.
Best ways to buy distressed property at lower Prices?
Want to find a lucrative distressed property deal? Get the hottest real estate leads nationwide. Sign up and connect with highly motivated homeowners looking to sell at discounted prices. Focus on revenue-generating activities such as wholesaling, rehabbing, and flipping properties while we do the market research for you.

FAQs
What Is Distressed Property?

A distressed property is a home either under foreclosure or already acquired by the lender. Generally, there are three scenarios when a property is considered distressed. First, a property acquired by a lender due to default mortgage payments. Second, a property that is not sold in the initial auction (known as REO or real estate-owned property). Third, a property on the brink of a short sale - a situation where a homeowner owes more on the mortgage than the current worth of the property. Distressed properties always stand to be an excellent investment opportunity in the real estate market since they cost less than other near-sized properties in the area.

How To Find Distressed Properties?

There are several ways to find distressed properties with the effective ones being:

● Neglected Properties: Looking out for neglected properties in a targeted neighborhood can help you find motivated sellers willing to part ways with their homes at a discounted selling price.

● Tax Records: Checking out local tax records can help you locate properties with delinquent taxes. This is a significant sign that homeowners are in financial trouble and are motivated to sell their properties.

● Probate Sales: A probate court is an excellent place to find distressed properties since most legal heirs and beneficiaries inheriting probate properties tend to get rid of the homes for a discounted price.

How To Sell A Distressed House?

Here are some incredible ways to sell a distressed property fast and at a fair price:

●Determine Your Property's Value: Knowing the value of your property can help you avoid being taken advantage of. And the best way to determine your property's worth is by looking out for similar properties as yours and checking out their prices to adjust your price accordingly.

● Sell To Cash Buyers: Selling your property to a cash buyer will fasten the process and save you on legal bills, foreclosure, or debt collectors (if any). It is an excellent choice since cash buyers buy homes in any condition in exchange for cash.

What Are The Best Ways To Find Distressed Properties?

The best ways to find distressed properties are as follows:

● Real Estate Wholesalers: Being experts in locating homes priced below the market, real estate wholesalers can provide you with lucrative distressed property deals.

● Property Listing Websites: Local property listing websites are a great source for finding distressed properties, especially the ones that are listed for sale multiple times.

● Distressed Property Websites: There are several distressed property websites that list thousands of homes undergoing foreclosure and short sale.

● County Court Records: Checking out the local county court records can help you find homeowners who are behind on the mortgage.

● Property Auctions: Real estate-owned properties are generally sold through auctions, especially if the lender forecloses on a home and is unable to sell it directly. You will usually find advertisements for property auctions in local newspapers and on real estate auction websites.

How To Buy A Distressed Property?

You can buy a distressed property either through a bank auction or directly from a seller. However, buying a property via bank auction can be lengthier than buying one directly from a seller. And that's mainly because bank auctions involve releasing ads, setting up auction dates, inviting bids, collating offers, and finally deciding on whom to sell the property. On the other hand, if you decide to buy a distressed property directly from a seller, you just need to agree on commercial terms with the homeowner, exchange a token deposit, complete the bank process, sign the purchase agreement, and take possession.