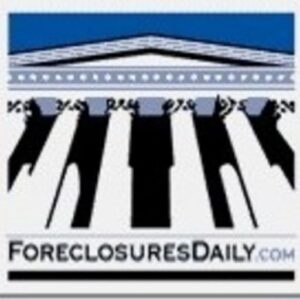 The top destination for up-to-date,
Pre-Probate Leads
Connecting you with motivated sellers


Since 2004.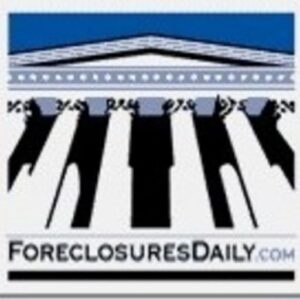 Who are we?
Supplying the industry's hottest off-market real estate leads. The majority of our customers have come by referral since 2004. Unlike our competitors, getting you first on the scene at warp speed with a seller of real estate is paramount. Raw data is cross-referenced and delivered in most states in one day, giving you the advantage over a competitor. Our mission is to find real estate with actual equity from motivated sellers. Our products include Pre-probate real estate leads. Us doing the research will save you time, so you can focus on revenue-generating activities such as wholesaling, rehabbing, and flipping properties. Finding you a real estate deal is our mission. Furthermore, we gauge our success as a company by the success of our customers.
The last thing you want is to market to people with old data. We've heard horror stories of wasting time and money only to discover the real estate sold months ago. Don't let it happen to you.
What is a pre-probate?
Now, you're probably wondering, "What is pre-probate?" Pre-probate data matches the current name on a property title with the name and address of a death record. It means a property owner has recently passed but must still be transferred to someone else. Pre-probate leads allow real estate agents and investors to locate potentially motivated sellers. The data process is initiated after data identifies the deceased person and real estate is cross-referenced and verified with the property appraiser and property taxes. This data identifies the dead person as still on the title before the probate process.
What is the difference between  Pre-Probate and Probate?
The perception of Pre-Death Probate can seem attractive to anyone who wants to save their family from the financial and emotional stress of settling their Estate in court. With pre-probate, you can identify real estate before the probate is filed with the Clerk of the Court. It is finding the person who makes decisions regarding real estate. Our data identifies the deceased person and matches real estate ownership at the time of death. It's all about finding motivated sellers.
Real estate market competition?
Off-market listings of homes may be for sale but are not on multiple listing services (MLS). Unfortunately, circumstances motivate the seller to sell. There may be a financial dilemma or an owner looking to exit the property quickly. Get wholesale real estate off the radar.
Get wholesale pricing.
Real estate buying and selling is the most significant transfer of wealth. In other words, buy low and sell high. Off-market leads are off the radar and not retail. With this in mind finding wholesale real estate with equity is the key to success. Our products only consist of real estate. Are you looking for foreclosure listings or probate listings or targeting divorce real estate? If you're a hedge fund or a beginner, we're here with the lists of motivated sellers off the grid.
Pre Probate real estate leads are Motivated sellers 
A "motivated seller" is a property owner willing to sell the home below market value. The term could also refer to someone who would considerably sell their property with terms that favor you. You'll find a seller that meets many of these criteria. Real estate leads at wholesale prices.
Often, a motivated seller has a strict timeline that they are trying to meet. For instance, they aim to move the property quickly, partly because you may have access to it cheaply.
It often is when something seems too good to be true in life. However, certain real estate investments buck the trend and are the exception when capitalized effectively.
Real estate investors
Wholesale real estate is competitive, with investors experiencing challenges finding quality lead lists. So, to find a deal, you can start your subscription to our real estate leads.
Pre Probate real estate near you
Disciplines in the real estate profession attend meetups and clubs—an excellent resource for networking for new and seasoned investors. Our customers are nationwide. Approved vendor at a National Real Estate Investors Association (REIA) event near you. Calendar of events
Well-Versed Team
Decades of experience in the real estate industry. Our highly skilled professionals are committed to providing unparalleled personalized services to all our clients. In other words, we ensure our customers find motivated real estate sellers.
Get ahead of the competition with Pre Probate real estate. 
Instead of waiting for the property to reach the retail market investors or transferring from the deceased to the beneficiary through probate, you can get a head start with pre-probate data. Probatesdaily.com and Foreclosuresdaily.com  Pre-Probate Data cross-references county death records with property owner record to identify properties currently in this pre-probate period.   This information lets you find potential real estate investments before they are probated. This allows you to reach out to this market segment before other investors learn of the possible sale.
You can also learn of opportunities to acquire properties that bypass the probate process by passing directly to the new owners through joint tenancy or a living trust. Pre-probate data is sensitive, and working with the estates of the recently deceased requires a delicate touch; for real estate investors who can navigate these difficult conversations, investing in probate properties can be a win for the investor and the families who appreciate a quick sale.