Wholesaling and Skip Tracing with Javier Suarez
March 1, 2022 @ 6:00 pm

-

7:30 pm

EST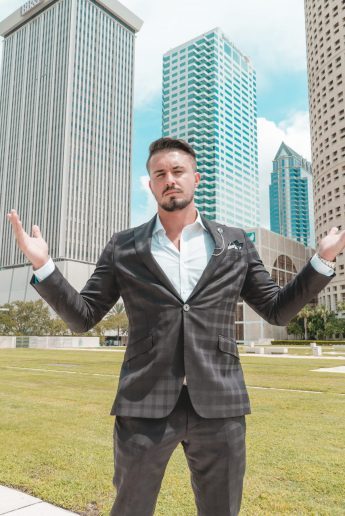 ProbatesDaily.com, we are excited to welcome Javier Suarez for our March 2022 webinar. 
Javier A. Suarez is the president and founder of Suarez Capital & Investments LLC (dba Suarez Capital/Suarez Capital Private Equity) whose holdings include Clear Skip LLC and Tampa Development Group LLC. 
When Javier Suarez was only 19 years old, he was calling off-market properties in Washington, D.C., and selling them to investors. Realizing there was more opportunity as a realtor, he managed to independently sell $20 million worth of real estate by the age of 22. He focused on condominium developments and investment properties, learned to underwrite, and worked with some of the city's top developers, all at a very young age. Javier's success can be credited to his dedication to learning the industry inside and out, and to his family's multigenerational real estate savvy. When his grandmother moved from Cuba, she started working in real estate and instilled passion and work ethic into her whole family, even recruiting Javier to do open houses while he was in middle school. 
Today, Javier has taken his experience, as well as the mentorship of top developers, to found two companies in Tampa, Florida, where he develops and sells properties with a focus on value-add single- and multi-family residences locally. Javier's real estate division, Tampa Development Group LLC, acquires distressed properties across the Southeastern United States, those with a minimum of 30% IRR, and improves them, selling them for a profit. Javier engineers his capital stack for a healthy return to his investors, while also ensuring profitability for the company. His leadership has seen the company excel past the competition in just four years. "As a result of my experience, I am able to define a clear, linear path and sound strategy," he explains. The company's virtual, decentralized model also allows him to pursue the best talent in the world, thus building a sustainable team and culture, free from the limitations of local boundaries. 
Because of this model, Suarez Capital and its companies can be nimble, as well as always available to clients, navigating time zones, distance, and global pandemics. And Javier makes sure to stay agile and push the company to constantly evolve along with the industry and the times, so as not to fall into the chasms he saw emerging in other real estate firms. Aligning real estate and technology, Suarez Capital has an industry-leading platform for their investments and investors, which helps them lead in bridging the gap between real estate and investing. Javier and his team have a depth of knowledge of the mechanics of their investments that few other firms do, and Javier in particular can read the market to make intelligent investment and development plans. "I know when to make a deal and how to negotiate," he says. "I understand the product thoroughly, and that allows us to navigate the market properly." And clients have come to understand this, appreciating his accuracy, turnaround time, and availability. 
Javier's second company, Clear Skip, is a nation-leading skip tracing firm, helping clients get accurate information anywhere in the U.S. Using agile technology as he does with Suarez Capital, Javier is a true one-stop shop for the real estate investment sector. 
March 1st, 2022 at 6 pm EST / 3 pm PST