Los Angeles County Real Estate Investors Association (LA REIA)
October 12 @ 6:30 pm

-

9:00 pm

PDT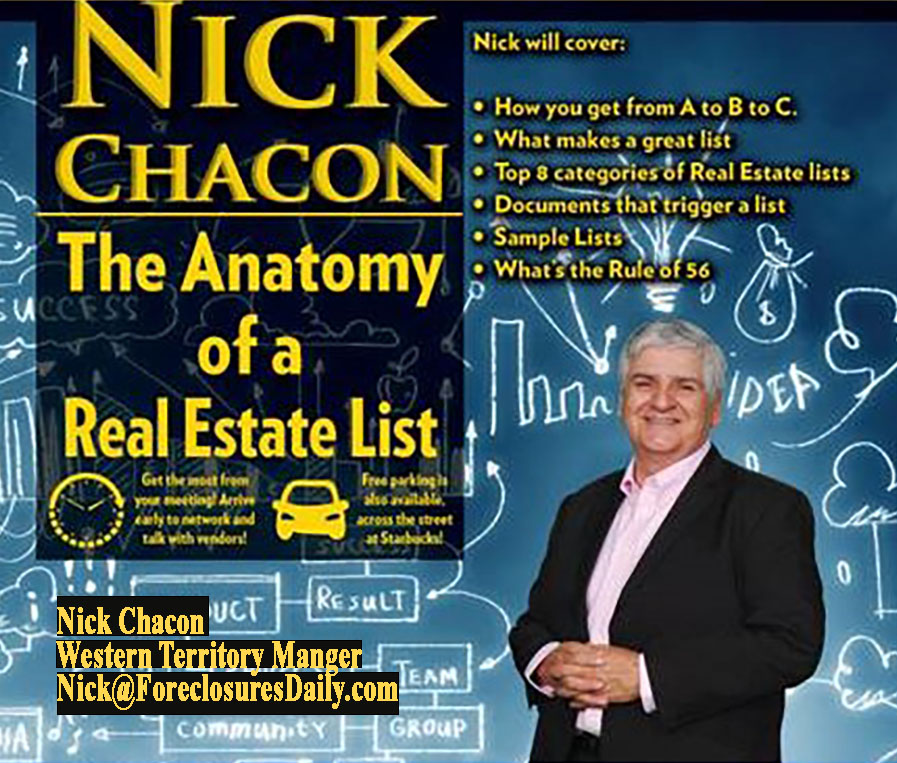 Nicolas Chacon
California Representative
Who are we?
Supplying the industry's hottest off-market real estate leads. The majority of our customers have come by referral since 2004. Getting you first on the scene at warp speed with a seller of real estate is paramount. Raw data is cross-referenced and delivered in most states in one day, giving you the advantage over a competitor. Our mission is to find real estate with actual equity from motivated sellers. Our products include Foreclosure, Probate, Pre-probate, Inheritance, Divorce, Eviction, and Code Enforcement. Us doing the research will save you time, so you can focus on revenue-generating activities such as wholesaling, rehabbing, and flipping properties. Finding you a real estate deal is our mission. Furthermore, we gauge our success as a company by the success of our customers at the Los Angeles Real Estate Investors Club.
The last thing you want is to market to people with old data. We've heard horror stories of wasting time and money only to discover the real estate sold months ago. Don't let it happen to you.
Are you competing for real estate?
Off-market listings of homes may be for sale but are not on multiple listing services (MLS). Unfortunately, circumstances such as Foreclosure and Probate motivate the seller to sell. There may be a financial dilemma or an owner looking to exit from the property quickly. Get wholesale Off-Retail-Market leads off the radar at Los Angeles Real Estate Investors Club.
Who uses our product? 
Fix and Flip investors
Brokers and Agents listing source
Wholesalers
Attorneys growing their practices
Many more ………….