Tiffany Burns High
February 9, 2021 @ 6:00 pm

-

7:30 pm

EST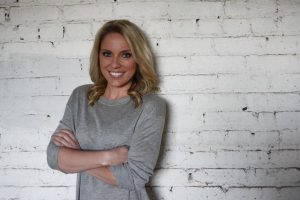 Tiffany Burns High is a rehab and wholesaler
that will help you scale your business to the next level!
ProbatesDaily.com is excited to have Tiffany Burns High for our monthly webinar.
Tiffany is a real estate rehab and wholesaler that will help you scale your business to the next level!
Tiffany High is a self-made, real estate entrepreneur based in Columbus Ohio. As founder of Heels Homes, Tiffany has developed a track record of success, closing over 160+ wholesale and rehab deals in 2019 and growing through 2020! Tiffany's real estate results go beyond the wholesale/rehab industry, building an active rental portfolio while coaching some of the top aspiring real estate entrepreneurs on the systems that have made her successful.Tiffany and her husband/COO Josh High, have built an industry standard, systematic approach that allows entrepreneurs to scale their business by delegating tasks, lowering lead costs and overhead, all while increasing bottom line profits. Tiffanys focus is helping entrepreneurs scale their business, with a lean team and proven follow up processes. Her approach allows entrepreneurs to take back control of their business by focusing on income producing tasks.
Supplying off market real estate leads, for the investor. We have motivated seller real estate leads that are fresh daily. No other company comes close. Experience the ForeclosuresDaily.com ProbatesDaily.com difference! Since 2004
February 9th, 2021 at 6 pm EST / 3 pm PST