Foreclosures in Florida



Are you on a search for Foreclosure properties in and around Florida? Want to invest in properties with more excellent prospects and lesser prices? ForeclosuresDaily brings the best off-market real estate deals for you.
We are dedicated to finding real estate with actual equity from motivated sellers and bringing you an amalgamation of such properties. So, whether you are competing for real estate or planning to invest or purchase foreclosed homes in FL, we got your back.
ForeclosuresDaily works across raw data to bring verified real estate information. We work at warp speed to connect our customers with sellers for the best deals. We realize how horrifying it is to waste your time and money on a property sold months ago. And taking enough knowledge from such situations, we vowed to work with new and relevant data to save you time and money.
Are You Competing for Real Estate?
Off-market real estate refers to homes that are either not for sale or are for sale but not listed on the MLS (Multiple Listing Services). Generally, foreclosed and probate properties are listed off the market because they desire privacy. These off-market properties often give real estate investors and buyers an excellent opportunity to find a lucrative deal. Are you looking to buy a foreclosed home in Florida? Get in touch!
Off-Market at Wholesale Prices?
Buying and selling off-market real estate can let you make a significant transfer of wealth. Since these properties are usually priced much lower than the actual market value, they offer you a chance to buy low and sell high. The easiest way to find off-market homes is to connect with a reputed real estate agent or browse through real estate auction sites. Want to add off-market properties to your real estate portfolio? Explore the list of motivated off-market real estate sellers here!
Explore Our Services
With the idea of bringing a one-stop solution for all real estate data, we are dedicated to bringing information on available foreclosed homes in Florida. Our skilled and well-informed team can introduce fresh leads so that you get the first scope to connect with potential sellers.
We understand the psychology of sellers and motivate them to sell properties on your time. Foreclosed homes in Florida are usually the ones that are cheaper than other real estate properties. They are highly in demand among real estate investors planning for house flipping or reselling. We bring motivated sellers and the best deals for your business and investment.
Pre-probate property data have the name and address of the property owner with a death record. Through solid and well-laid real estate networking, we delve deeper into verifying property leads to bringing the most authentic tips.
If government statistics are to be believed, more than 1 million couples divorce yearly, which gives rise to settling estates as part of the procedures. Although it's an unfortunate event, it does bring incredible opportunities for investors and real estate enthusiasts. We have a collection of such properties pending as part of divorce settlements.
Probate Sale sells the property of a deceased who failed to leave behind a property will. With our real estate network, we find properties listed for probate sale and have enormous opportunities for investors.
Foreclosures are auction listings for properties brought with borrowed money. When the owner fails to repay the loan, the lender can sell the property and recover the loan amount. ForeclosureDaily brings information on foreclosed homes in FL for you.
We are also equipped with the leads of distressed homeowners motivated to sell their properties at a lower value than the market price. Get tips on distressed homeowners in your area by visiting Foreclosure Daily.
In real-estate terms, absentee owners legally own a particular property but do not actively manage it daily. We at ForeclosuresDaily, track such absentee owners and motivated sellers so that you can get the best real-estate leads on the market. These properties can be purchased for a bargain and flipped for an excellent profit.
How To Find And Buy Foreclosed Homes in Florida?
Real estate buying and selling include a significant transaction of wealth. And so, one must be concerned and selective of the nature of real estate investment. If you are interested in foreclosed homes in Tampa, FL, Foreclosures Daily brings you exclusive data for foreclosure homes.

Although many sources can be used to trace foreclosure homes, it is a tiresome process that is inconvenient and takes up much of your time. Foreclosures Daily values your time and undertakes the responsibility of bringing fully verified and accurate real estate data.

For your real estate journey, visit our website for Florida foreclosed homes.
We are an online space that brings you the best off-market real estate leads—industry leaders of off-the-retail grid real estate data—connecting motivated sellers of real estate to investors since 2004.
Whether you are looking for foreclosures in Florida or probate sale houses, we are your one-stop solution for real estate leads for off-market properties. With years of experience and a solid team, we have refined the market for Foreclosures in Florida and enhanced the property opportunities for investors.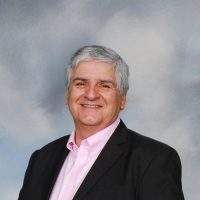 Nicolas Chacon
Western USA Territory Manager
Nick@ForeclosuresDaily.com
Phone: 813-563-0005 ext. 7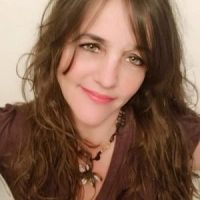 Tangie Cousins
Senior Accounts Manager
Tangie@ForeclosuresDaily.com
1-813-563-0005 ext 2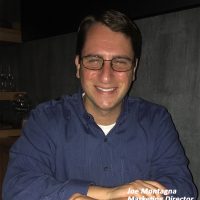 Joe Montagna
Marketing Director
Joe@ForeclosuresDaily.com
1-813-563-0005 ext 4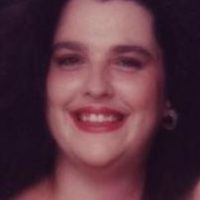 Angela Hernandez
Accounts Manager
Angela@ForeclosuresDaily.com
1-813-563-0005 ext 3
How Can We Help You With Foreclosures In Florida?
Foreclosures Daily is dedicated to Bringing you the best leads to help you make a fortune from real estate investment. From bringing authenticated foreclosed homes in az to help uncover market inefficiencies and utilize them for business benefits. With us, you can get several benefits and save significant time and money from being wasted searching for properties.
ForeclosuresDaily brings you the leads of abandoned homes for sale at low prices in Florida, thus saving you precious time on the research work. With an efficient network in the real estate market, we can bring you leads from across Florida that will keep you from spending hours on research or in the courthouse looking for leads.
Joining with us can help you increase your ROI or Return on Interest as we bring only authenticated leads so that you do not waste money on old or nonreciprocal leads. We have the most vital source for off-market leads and, thus, are your best source for foreclosure leads.
In addition, you can also save big on your marketing efforts as you get only fresh and authentication leads listed for Foreclosures. You need not spend your money on old and useless data with us.
By signing up with us, you can access our data inventory which has massive property leads and divorce leads, so you are well-prepared for your pitch. With our 17 years of experience and a strong and well-placed network, we can be the best source for real estate leads. Join us and experience better opportunities in the real estate industry. Having your business backed up with us can bring you immense benefits and greater business growth.
Learn From Our Real Estate Mentors
FAQs
What is a foreclosure?
Foreclosure is the loan recovery process from properties where the owner turns a defaulter. Banks or private money lenders can list the foreclosed homes in Tampa, Florida, for auctions and get sellers for the same. For example, if a homeowner stops paying for the loan taken to purchase a home because of financial troubles, the property will be, by all means, in foreclosure. Technically this means that the ownership of the property will be switched from the owner to the one who provided the loan for the property.
Is there any difference between a short sale and foreclosure?
In a short sale, the property is sold at a price where the sum does not equate with the remaining mortgage amount. In a short sale, the entire transaction goes to the lender, who can decide whether to forego the remaining balance or go for a deficiency judgment where the homeowner has to pay the remaining balance.
In a foreclosure, the borrower holds onto the property and conducts a sale when the mortgage defaults. And if the property is sold for a significantly huge, then the balance left after paying the default amount, and the taxes will be returned to the homeowner.
What is the probable cause of foreclosure?
Medical emergencies or illnesses resulting in medical debt or excessive credit card debt can lead to foreclosures in Florida. Usually, when you buy expensive items like a property, you need to borrow a significant amount from money lenders like banks or other financial structures. And when you cannot repay the loan amount because of some unforeseen financial issue, the lender gets ownership of the property and lists it for sale to recover the loan amount.
You should also know that a foreclosure can affect your credit score and give you a hard time while applying for loans in the future or buying another property.
Which type of foreclosure leads to faster resolutions?
The non-judicial foreclosure is a faster and cheaper way for the lender to resolve a foreclosure. This type of foreclosure does not involve any lawsuit or court procedure, so it's faster.
In a judicial, the lender needs to file a lawsuit with the state court, and it includes a long legal procedure where the court summons the borrower and carries on the hearing for the same before finally resolving the issue. A non-judicial is like a tax deed sale where the lender does not need to go through a court process. The lender will send the owner a notice of delinquency and a time to pay off the debt. When the owner defaults even in the provided extended period, the property is deemed in a non-judicial foreclosure.
What is the minimum time required to resolve a foreclosure sale in Tampa?
Typically a lender would require around 90 to 120 days to sell foreclosed homes in FL. However, this will be possible only when the procedure is non-judicial. But when the lender is not authorized to conduct a non-judicial foreclosure for a property and has to take the judicial path, it can be extended to several months to a few years for the process and the final resolution.
In the case of non-judicial processes, the lender should have a deed of trust that should be executed and recorded at the purchase or the loan agreement. This gives the lender the right to opt for a non-judicial foreclosure procedure in Florida
What is the average number of foreclosures that take place in Florida every year?
The rate of foreclosures in Tampa is second in the nation. However, this is an improvement from what it was a decade back. From 2007 to 2016, around 400,000 foreclosures took place in Florida, where in December 2010 alone, 49,000 foreclosed homes remained vacant.
But now, with proper initiatives from the government, the significant issues of unemployment and economic distress are controlled to a great extent leading to good numbers in house ownership and decreasing foreclosures. As for the third quarter of 2019, only 2073 foreclosures occurred in Florida. With this, the homeownership rates in Florida in 2019 exceeded the national average of 67.4%.
What is the process of foreclosures in Florida?
Equally important in Florida is following the non-judicial process of acquiring a deed of trust during the purchase. And with this, the lenders get to proceed with the help of a trustee's sale and can avoid the judicial process, which takes longer to resolve. Once a property is listed for foreclosure in Florida, the foreclosure auction begins, where the property is finally sold to the highest bidder. The bidder has to deposit $10 000 for a successful bid and gets one business day to make the full payment. With a successful bidding and final payment, the lender gets to recover the loan amount from the owner.