Al Nicoletti Esq. The Silver Tsunami: Preparing For the Probate Tidal Wave (How To Crush The Probate Market).
September 14, 2021 @ 6:00 pm

-

7:00 pm

EDT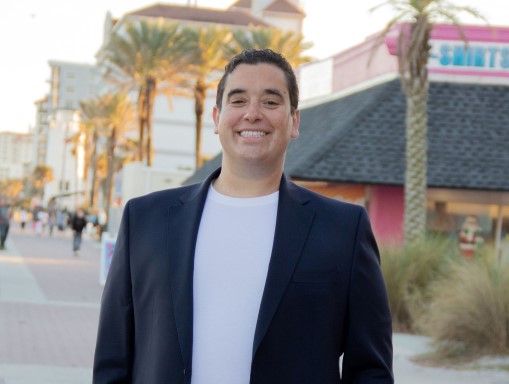 We are excited to have Mr. Nicoletti for our monthly webinar.
Al Nicoletti practices law throughout the State of Florida with offices in Jacksonville.  He moved from Miami to Jacksonville in 2018 and brought with him a massive niche of Probate Real Estate and a background in Foreclosure Defense Litigation.
 He heavily focused his law practice on probate, quiet title, and partitions and created a unique niche working in the probate real estate market.  He's developed a unique strategy on working to solve simple and complex probate real estate issues for an inherited property that is always a title insurance problem before closing.
 He figured out a way to structure probates so they are fast, efficient, and waiting until a closing for all attorney's fees (an heir's dream to not pay anything upfront). He will teach us how to work with probated real estate and how title issues can be solved through probates, partitions, and quiet title lawsuits.  
Al Nicoletti is very active on Facebook, YouTube, Instagram, Spotify, and iTunes, where he posts weekly videos and other various content.
He recently created his own YouTube Channel under Al Nicoletti, and YouTube users can subscribe to the channel for weekly video content and receive alerts every Friday.
Al Nicoletti also launched his own brand-new Podcast show called "The Al Nicoletti Show," where Al Nicoletti is going to be bringing on BIG TIME Florida Real Estate super-investors, rising rock stars, movers, shakers, and leaders of clubs all over the state of Florida to talk about how you can take your company to the next level. These people are going to be educating, entertaining, and inspiring on how to take your company to the next level.  The Al Nicoletti Show can be found on iTunes, Spotify, YouTube, and Facebook.  Users can subscribe to get constant updates about new episodes dropping weekly!